Dynatrace Intelligence Platform - Bangkok and Chiang Mai, Thailand
Dynatrace is a software-intelligence monitoring platform that simplifies enterprise cloud complexity and accelerates digital transformation. With Davis (the Dynatrace AI causation engine) and complete automation, the Dynatrace all-in-one platform provides answers, not just data, about the performance of your applications, their underlying infrastructure, and the experience of your end users. 
Dynatrace is used to modernize and automate enterprise cloud operations, release higher-quality software faster, and deliver optimum digital experiences to your organization's customers.
Dynatrace seamlessly brings infrastructure and cloud, application performance, and digital experience monitoring into an all-in-one, automated solution that's powered by artificial intelligence. Dynatrace assists in driving performance results by providing development, operations, and business teams with a shared platform, metrics. In this way, Dynatrace can serve as your organization's single "source of truth."
Dynatrace is an all-in-one platform that's purpose-built for a wide range of use cases.
Application Performance
Dynatrace provides automated, code-level visibility and root-cause answers for applications that span complex enterprise cloud environments. Dynatrace automatically captures timing and code-level context for transactions across every tier. It also detects and monitors microservices automatically across the entire hybrid cloud, from mobile to mainframe.
Infrastructure Monitoring
Dynatrace delivers simplified, automated infrastructure monitoring that provides broad visibility across your hosts, VMs, containers, network, events, and logs. Dynatrace continuously auto-discovers your dynamic environment and pulls infrastructure metrics into our Davis™ AI engine, so you can consolidate tools and cut MTTI.
Digital Experience Monitoring (DEM)
Dynatrace DEM provides Real User Monitoring (RUM) for every one of your customer's journeys, synthetic monitoring across a global network, and 4K movie-like Session Replay. This powerful combination helps you optimize your applications, improve user experience, and provide superior support across all digital channels.
AIOps
Dynatrace AIOps gives you precise answers automatically. Dynatrace collects high-fidelity data and maps dependencies in real-time so that the Dynatrace explainable AI engine, Davis™, can show you the precise root causes of problems or anomalies, enabling quick auto-remediation and intelligent cloud orchestration.
AskMe with Dynatrace Experience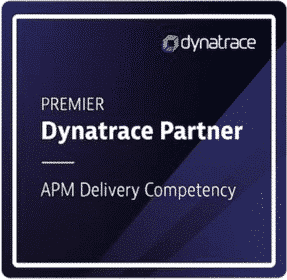 AskMe is the most experienced Dynatrace Implementer in Bangkok and Chiang Mai, Thailand.  We have been working with Dynatrace Solution for more than 10 years.  We have provided APM solution to many large customers.  We are the only Dynatrace Premium Partner with APM Delivery Competency Certification in Thailand. 
AskMe' s Value Proposition
AskMe has been working with Dynatrace since it started this business in Thailand 10 years ago.

We have the longest experience with Dynatrace products in Thailand.
We have the largest customer references in Thailand.

75% of existing Dynatrace Thailand customers has been implemented by AskMe implementation team including all the top 4 banking

All of our implemented customers are still using Dynatrace and many of them are Dynatrace official reference sites. 

Our implementation team also has a long experience and has Certifications from Dynatrace.