Business Intelligent and Data Platform – Power BI Implementation
Microsoft Power BI | Training and Implementation
AskMe provides Power BI implementation services for powerful data discovery, dashboards, visualization, business reporting, and self-service analytics. As a Microsoft partner, our Power BI consultants and developers use their expertise to create visualization and reporting solutions that empower users to create, collaborate, and benefit from insights gained through analytics.
We have a team of experts to help provide consulting services, design information systems with Microsoft Business Intelligent Platform, which is suitable for government, SME, manufacturing, corporate business, and all levels of management.
Including training services In-house Training, BI Management for Executives And developing reports with Power BI for developers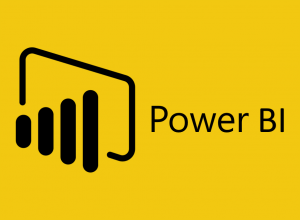 Microsoft Power BI | Training and Implementation
Power BI Implementation
Successfully implementing Power BI throughout the organization requires deliberate thought and planning. The Power BI implementation planning with AskMe will help you accomplish your Power BI implementation. The planning include key considerations, actions, decision-making criteria, recommendations, and describe implementation patterns for important common usage scenarios.
Objective:
To provide organizations with a database system on the same platform and develop reports to support their work. optimize and decision support system with the following features
The presentation is in an easy-to-understand dashboard format. And the perspective can be easily adjusted to find answers when conditions or contexts change.
Able to modify or generate an analysis report quickly. keep up with demand
Able to maintain confidentiality of information and assign appropriate licenses.
Able to track the progress of work quickly from a single point (Centralized Location).
Easy-to-use basic data analysis tools. and does not require much IT knowledge
Power BI In-house Training
In-house Training Course: Self-Service BI with Microsoft Power BI (askme.co.th)
To reduce the time of self-study, you can join our training course by The training content will guide you through the functions of Power BI Self-Service Business Intelligence.
Importing data from a variety of sources, such as Excel, Text, CSV, Microsoft Access, or SQL Server.
Transforming data from different sources into the same format.
Manage relationships on the Data Model to be suitable for creating reports.
Know the various visualizations in Power BI for use in reporting.
Know how to publish and share reports with colleagues in the organization, etc.
objective
Trainers can use Power BI Desktop.
Trainers can import data from a variety of sources.
Trainers can manage data For example, adding columns with preliminary calculations
Trainers can create reports in many formats.
Dashboards can be created and shared with colleagues.
Power BI can be applied to corporate data.