Arcserve UDP - Unified Data Protection
Unify Protection and Prevent Cyberattacks Across On- and Off-Premises Workloads. Orchestrate Recovery
Ransomware has become a big business for cybercriminals. You do not want to be their "customer." Your organization risks losing not only money but also irreplaceable data, time, and brand reputation.  Arcserve UDP can help to protect your company's business systems and data from attacks or loss, along with the increased resiliency. 
Arcserve UDP software delivers an all-in-one data and ransomware protection solution to neutralize ransomware attacks, restore data, and perform effective disaster recovery (DR).
Safeguarded by Sophos Intercept X Advanced cybersecurity, Arcserve UDP uniquely combines deep-learning server protection, immutable storage, and scalable onsite and offsite business continuity for a multilayered approach that delivers complete IT resiliency for your virtual, physical, and cloud infrastructures.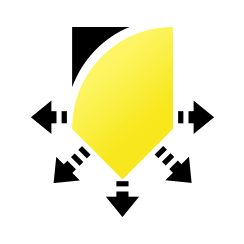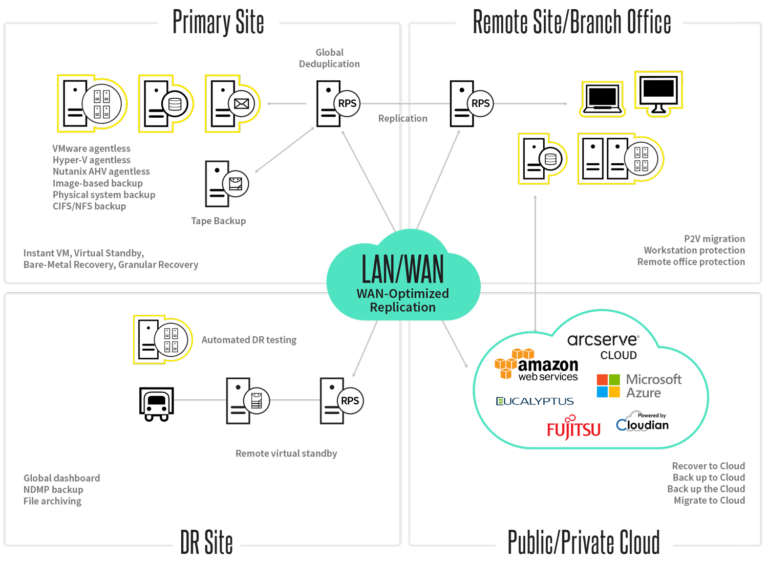 Arcserve UDP – Unify Data Protection Across On- and Off-premises Workloads
More data has been created in the past two years than in the entire history of humanity. This data, stored on a wide variety of systems and applications, makes traditional business continuity efforts incredibly labor-intensive and expensive.
It's clear these organizations don't need more products to manage – they need increased resiliency that can only come from simplifying processes across all storage platforms, whether local, virtual or cloud.
Arcserve Unified Data Protection (UDP) future-proofs every infrastructure by delivering data protection and disaster recovery for every type of workload. Backed by heterogeneous, image-based technology that protects to and from any target, it's the first of its kind to combine enterprise-ready features without the complexity of traditional enterprise solutions.
Easily turn on and off capabilities as needed. Scale up, down, and out to the cloud on demand. Remove distance as a barrier. Eliminate the need for any other data protection solution.
Backup and prevent data loss and extended downtime across cloud, local, virtual, hyperconverged, and SaaS-based workloads using only one unified central management interface
Reduce your downtime from days to minutes, and validate recovery times and points (RTOs/RPOs) and service level agreements (SLAs) with automated testing and granular reporting
Restore faster with instant VM and bare metal recovery (BMR), local and remote virtual standby, application-consistent backup and granular restore, hardware snapshot support, and extensions delivering high availability and tape support
Accelerate time to value without the need for extensive training or costly professional services. Deploy in minutes and reclaim up to 50% more time
Bring efficiencies to your infrastructure by freeing up to 20x more storage capacity
Scale up and down on demand, and turn on and off capabilities without forklift upgrades or additional products