Kaspersky Security Solution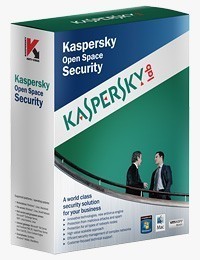 With malware writers using increasingly sophisticated techniques to gain access to data and launch remote attacks, every layer of your corporate network needs to be protected.
Kaspersky Total Space Security uses the latest technology from Kaspersky Lab and offers a cost-effective solution that is easy to install, simple to manage and provides complete integrated protection for networks of any size. It gives you control over all incoming and outgoing data, including email, web traffic and network communications and efficiently protects everything from workstations to Internet gateways that operate inside the corporate network perimeter. In addition, it's backed by trusted, fast and responsive global support plans. This is the High Value offer from Kaspersky Lab.
Kaspersky Features and Functions
Deep Protection
If for any reason confidential information and client databases are lost or stolen, the consequences can be far-reaching: not only could it affect your day-to-day operations, but it could also have costly legal implications. That's why Kaspersky Work Space Security offers comprehensive security against all threats across your entire network, for complete protection and total peace of mind.
Ultimate malware protection
Kaspersky Work Space Security is equipped with our latest antivirus engine. This delivers powerful protection, blocking and eliminating all types of modern malware.
Protection against hacker attacks
Modern hackers now use keyloggers and rootkits to access data and avoid detection. The engine effectively neutralizes these threats, preventing unauthorized access to your computers.
Effective anti-phishing functionality
Surfing the Internet can make your network vulnerable. For added protection, our special database will identify and disable suspicious links, and remove any phishing emails.
Secure firewall
Our new generation firewall, together with IPS, protects users working on any type of network. Administrators may define granular firewall policies or leverage predefined firewall templates to facilitate corporate policy configuration.
Secure electronic messaging
Email messaging is an essential part of any business, but it makes your corporate network exposed. Kaspersky Work Space Security scans all messages you send and receive, and also scans any links or files sent via instant messaging systems such as ICQ and MSN.
Application Startup Control
Provide administratively assigned and/or cloud-assisted (Kaspersky Security Network) white listing rules for application startup control. 'Default Allow' and 'Default Deny' policies may be leveraged to customize application launch as defined by the corporate policies.
Application Privilege Control
Restrictions may be applied to application behaviors in the operating system, and their access to system operations. By leveraging administrator or cloud-assigned categories, applications are assigned to one of four existing groups with different access rights to system and network resources and users' data including trusted, low restricted, high restricted and untrusted categories.
Web Controls and Content Filtering
Assign administrative access to web resources by URL, content and data type. Control permissions by user groups or other hierchies to permit, prohibit or limit Internet access. Additionally, flexible scheduling rules and auditing ensure comprehensive control and oversight of corporate web usage policies.
Device Control:
Control device access privileges on the corporate network with granular device controls. Device operation may be restricted to device ID level, connection bus, or device type as well as time based access policies. Additionally, detailed hardware inventories ensure administrative oversight into devices deployed across the network to reduce data loss from non-approved device access.