SailPoint - Identity Security for the Cloud Enterprise
Identity Security Solutions
You can't do business without technology and you can't securely access technology without identity security. In today's era of "work from anywhere", managing and governing access for every digital identity is critical to the protection of your business and the data that it runs on.
Only SailPoint Identity Security can help you enable your business and manage the cyber risk associated with the explosion of technology access in the cloud enterprise – ensuring each worker has the right access to do their job – no more, no less.
Gain unmatched visibility and intelligence while automating and accelerating the management of all user identities, entitlements, systems, data and cloud services.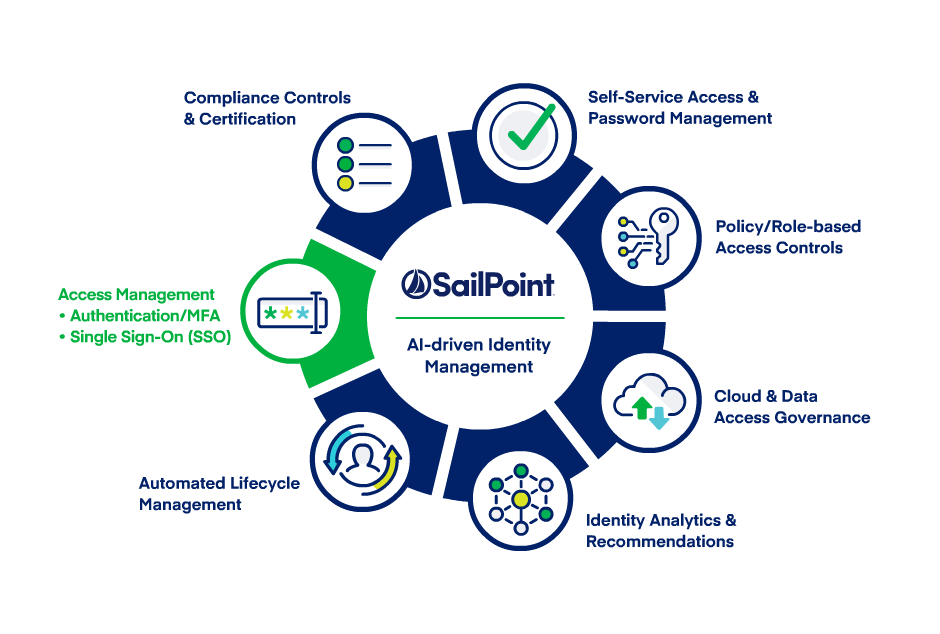 Ensure compliance with certainty
Govern access, track usage and enforce policy for all users, apps and data – continuously
Protect business assets at scale
Enable business to run with speed, security and scale in a cloud-critical, threat-intensive world
Provision access with confidence
Automate, manage and govern access in real-time, with AI-enhanced visibility and controls