Microsoft Power BI is a business analytics service by Microsoft. It aims to provide interactive visualizations and business intelligence capabilities with an interface simple enough for end users to create their own reports and dashboards.
Power BI provides cloud-based BI (business intelligence) services, known as "Power BI Services", along with a desktop based interface, called "Power BI Desktop". It offers data warehouse capabilities including data preparation, data discovery and interactive dashboards.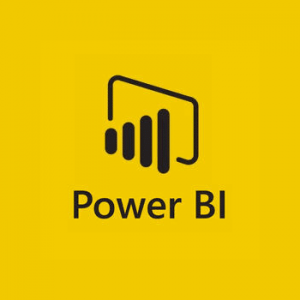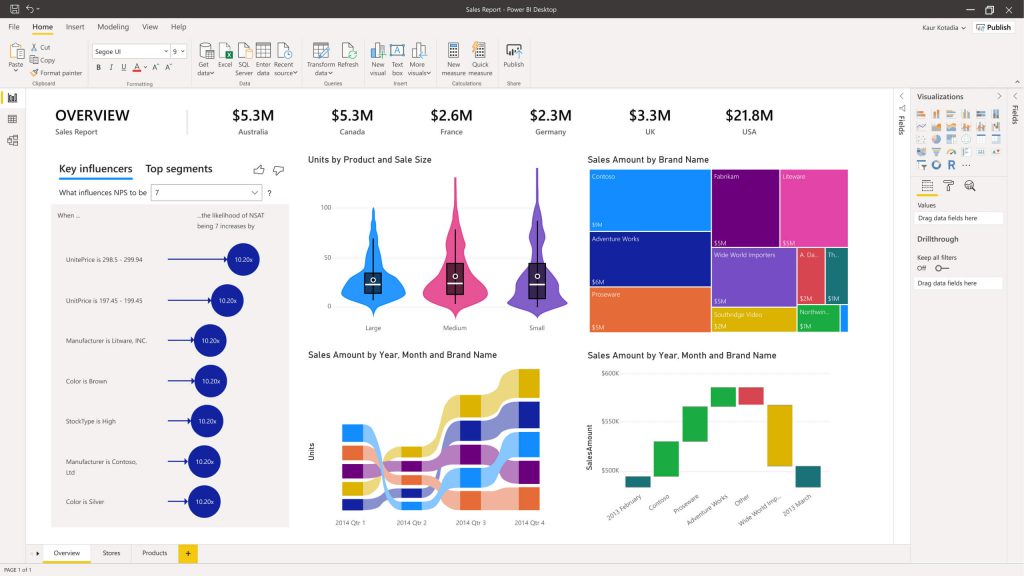 The  components of the Power BI 
Microsoft Power BI is a tool in business intelligence that converts data from various data sources to interactive BI reports and dashboards. With Power BI, you can quickly connect your data, wrap it, visualize it as needed, and share it on sites securely.
Power BI Desktop
The Windows-desktop-based application for PCs and desktops, primarily for designing and publishing reports to the Service.
Power BI Service
The SaaS-based (software as a service) online service. This was formerly known as Power BI for Office 365, now referred to as PowerBI.com, or simply Power BI.
Power BI Mobile Apps
The Power BI Mobile apps for Android and iOS devices, as well as for Windows phones and tablets.
Power BI Gateway
Gateways used to sync external data in and out of Power BI and are required for automated refreshes. In Enterprise mode, can also be used by Flows and PowerApps in Office 365.
Power BI Embedded
Power BI REST API can be used to build dashboards and reports into the custom applications that serves Power BI users, as well as non-Power BI users.
Power BI Report Server
An On-Premises Power BI Reporting solution for companies that won't or can't store data in the cloud-based Power BI Service.
Power BI Premium
Capacity-based offering that includes flexibility to publish reports broadly across an enterprise, without requiring recipients to be licensed individually per user. Greater scale and performance than shared capacity in the Power BI service
Power BI Visuals Marketplace
A marketplace of custom visuals and R-powered visuals.
The tool that helps you increase your company's productivity
Microsoft Power BI is a Business intelligence, or decision intelligence which is a powerful tool that puts all of the company's data, regardless of department, together. Via a collection system, Power BI gathers information in one location and then models it to create a decision-support tool.
Power BI proceeds with the following four stages to achieve this:
Information gathering, which centralizes all database results;
Integration, which brings consistency and structure to the data aggregate;
Reporting, which provides an easily understandable view to those who have access rights to the information;
The return, which schematizes the information to make it understandable to all and easy to share.
The benefit of using software like Power BI is that these four stages are seamless and automatic. You don't have to do anything to enter and access data once the app is enabled. Power BI takes care of taking the data to where it needs to go, regardless of where it came from. To render decision-making easier, the program processes the data such that it is understandable, reliable, and meaningful.
Power BI can be used to manage all facets of a company, including logistics, human resources, customer relations, financial transactions, sales, market analysis, manufacturing processes, and so on. Each department's data can be viewed in a visual, interactive, and understandable format.