Power BI is a business analytics service by Microsoft. It aims to provide interactive visualizations and business intelligence capabilities with an interface simple enough for end users to create their own reports and dashboards.
Power BI provides cloud-based BI (business intelligence) services, known as "Power BI Services", along with a desktop based interface, called "Power BI Desktop". It offers data warehouse capabilities including data preparation, data discovery and interactive dashboards.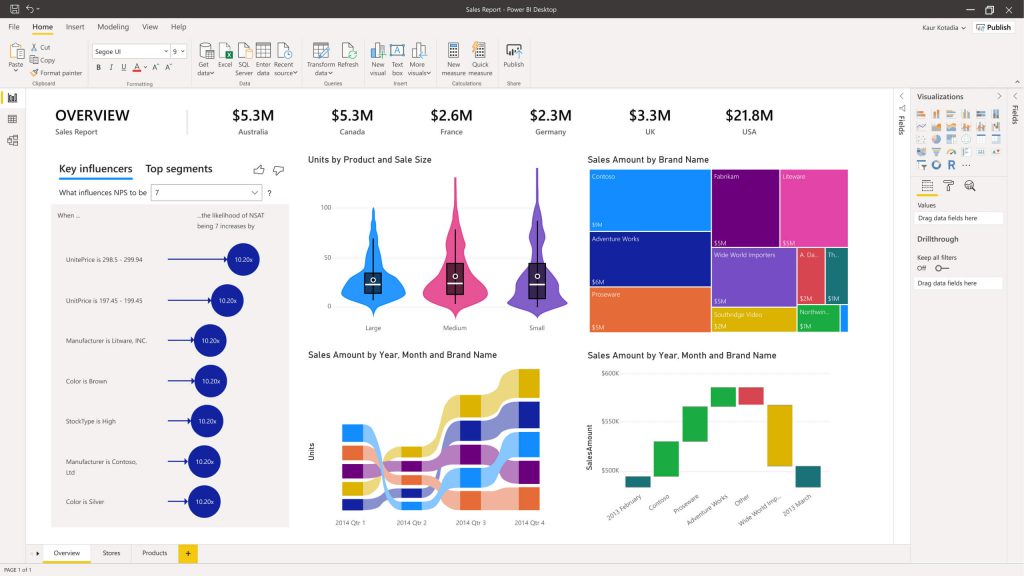 The  components of the Power BI 
Power BI Desktop
The Windows-desktop-based application for PCs and desktops, primarily for designing and publishing reports to the Service.
Power BI Service
The SaaS-based (software as a service) online service. This was formerly known as Power BI for Office 365, now referred to as PowerBI.com, or simply Power BI.
Power BI Mobile Apps
The Power BI Mobile apps for Android and iOS devices, as well as for Windows phones and tablets.
Power BI Gateway
Gateways used to sync external data in and out of Power BI and are required for automated refreshes. In Enterprise mode, can also be used by Flows and PowerApps in Office 365.
Power BI Embedded
Power BI REST API can be used to build dashboards and reports into the custom applications that serves Power BI users, as well as non-Power BI users.
Power BI Report Server
An On-Premises Power BI Reporting solution for companies that won't or can't store data in the cloud-based Power BI Service.
Power BI Premium
Capacity-based offering that includes flexibility to publish reports broadly across an enterprise, without requiring recipients to be licensed individually per user. Greater scale and performance than shared capacity in the Power BI service
Power BI Visuals Marketplace
A marketplace of custom visuals and R-powered visuals.